What to eat and do in HKU? We've rounded up our favourite brunch and coffee spots in the area of Shek Tong Tsui.
Whenever we talk about the HKU neighbourhood in Shek Tong Tsui, the first thing that comes to everyone's mind is usually the University of Hong Kong.
Let's face it, it's hard to dissociate the two when the MTR station is even named after it. But don't let the MTR name fool you into believing that the University is all this neighbourhood has to offer, because there's much more to HKU than HKU!
If you are one of those who cannot go a day without a cup of joe and your appreciation for coffee is a borderline addiction, we've shortlisted the best cafes near HKU, perfect for coffee and brunch that isn't dim sum for a change. Plus, we've also included a bonus activity that will introduce you to Hong Kong's biodiversity.
Brew Bro Coffee
If you are a fan of Australian style coffee then Brew Bro Coffee is a must visit!
Even though the cafe's Head Barista is Japanese and the ambience gives off a Japanese minimalist vibe, the coffee beans here are actually imported from a roastery on Market Lane in Melbourne to give customers an authentic Melbourne coffee experience.
Facebook | 53 Hill Rd, Shek Tong Tsui

ARF Coffee Roasters
ARF Coffee, once known as Artisan Cafe, is located on Po Tuck Street, a small street accessible from Hill Road. This cozy retro style coffee shop was brought to the spotlight after is was used as a venue for a local romantic comedy film, Love in The Buff. For those looking for a pet-friendly coffee shop in the neighbourhood, this is also a place you!
Facebook | 23 Po Tuck St, Sai Wan

Dear Neighbour
Also Po Tucked away, Dear Neighbour's greyish industrial design may have you confused it for a bar from afar. However, this friendly neighbourhood cafe serves home-made coffee, cakes and all day breakfast. Interesting cakes not to be missed include yuzu matcha cake, tofu mousse cake, and sakura cake!
Facebook | 9 - 15 Po Tuck St, Sai Wan
Ethos
Another of our favourite spots on Hill Road is at Ethos. This minimalist café, slash art gallery, slash concept retail store has something for everybody, whether you are looking to be inspired by art and crafts, from both local and international designers, or for a cup of hand drip coffee to have over brunch. Ethos also offers classes including Coffee Tasting and Brewing Workshop that will take you one step closer to becoming a coffee connoisseur.
Website | G/F, 93-99 Hill Road, Sai Wan, Hong Kong (HKU station exit A1)
It is pretty obvious that our love for Hill Road runs deep. This is why Hill Road is a chosen location for three of our Hmlet co-living apartments. We love this neighbourhood not only because it is lined with our favourite cafes for brunch near HKU, but also because of the greenery and the peacefulness it has to offer.
View our Hill Road apartments here: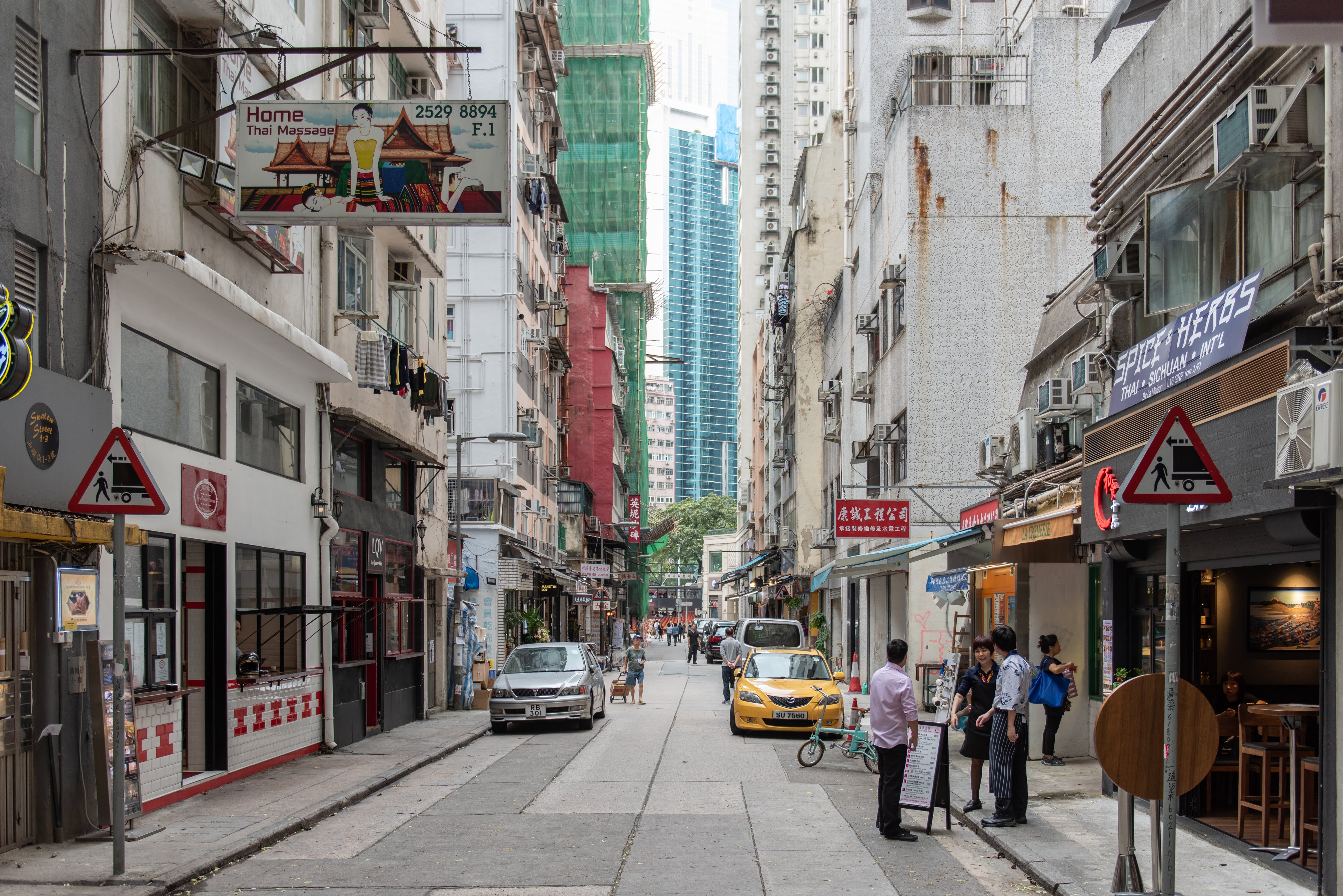 Lung Fu Shan Environmental Education Centre
For those looking for a less gastronomical and more experiential day around HKU, visit Lung Fu Shan Environmental Education Centre located in a 130-year-old Historic Building on Kotewall Road. The centre hosts regular exhibitions on ecology and geology, but also offers green workshops, seminars, and eight different eco-tours. Our favourite one has to be the night tour through Pik Shan path, where if you are lucky you can encounter wild boars and East Asian porcupines!
Unfortunately, all group activities offered by Lung Fu Shan Environmental Education Centre are temporarily suspended due to the social distancing policy. But don't let that stop you from creating your own expedition!
Just behind Lung Fu Shan you can embark on your own hiking adventure through the Historical trail and Nature trail. Both trails are around three kilometres long with less than 200 metres in elevation gain, making them perfect routes to digest off a big brunch.
If you intend to make this your leg day, continue on to the Peak where you can also catch the sunset over the most stunning and iconic viewpoint in Hong Kong island.
Website | 50號, Kotewall Rd, Mid-Levels, Hong Kong
---
With neighbours as cool as these, why wouldn't you want to live in HKU? Find your home with Hmlet. View fully-furnished, whole apartments and rooms for rent in Hong Kong.